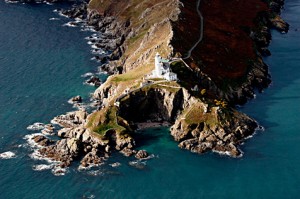 The South Devon stage of the Coastal Trail Series (Stage 5 this year) has become a cult classic. The course is contained within an Area of Outstanding Natural Beauty and is simultaneously picturesque and punishing. With its blend of jagged rocks interspersed with idyllic sandy coves, this coastline is jaw droppingly beautiful and hugely inspiring.
The event is extremely popular, and you can see why from the video below as the course weaves in and around the technical coastline, before heading inland to tackle a few of the infamous Devon hills!
Now in my previous post on the Anglesey Marathon I noted that it was a very difficult start to our challenge. However when I've come to look at the stats it is this marathon that stands clear of all the others in terms of technical difficulty and shear terror.
I guess you know you're in for a treat when the organisers specify that the following items are mandatory to wear or carry for all those participating in the Marathon.
Windproof Jacket – Marathon: long sleeves
Water Bottle or Hydration System – 750ml capacity
Basic First Aid Kitwound dressing
Emergency Foil Blanket
Energy Bar / Snacks
Mobile Phone
Hat or Buff
Whistle
As part of the same Trial series as the Anglesey marathon the organisors rate this particular run as difficulty level is 4 – Severe, a step up from Anglesey!
To add to our enjoyment the course is actually slightly longer than a standard marathon and Anglesey for that matter at 28.1 miles with an ascent of 4,375 feet over the distance. If there is a marathon that we fear next year it is this one!  On the upside it really does look truly stunning and for your enjoyment I've linked the video of this years race below.
If you're interested in finding out more about this particular race you can do so via the following link: http://www.endurancelife.com/event.asp?series=54&location=128