Firstly I must apologise for the delay in posting this race blog. Since our visit to the Isle of Man I have enjoyed the fortune of securing a new job, which has taken up the majority of my attention of late. Thanks for you patience – now back to the race.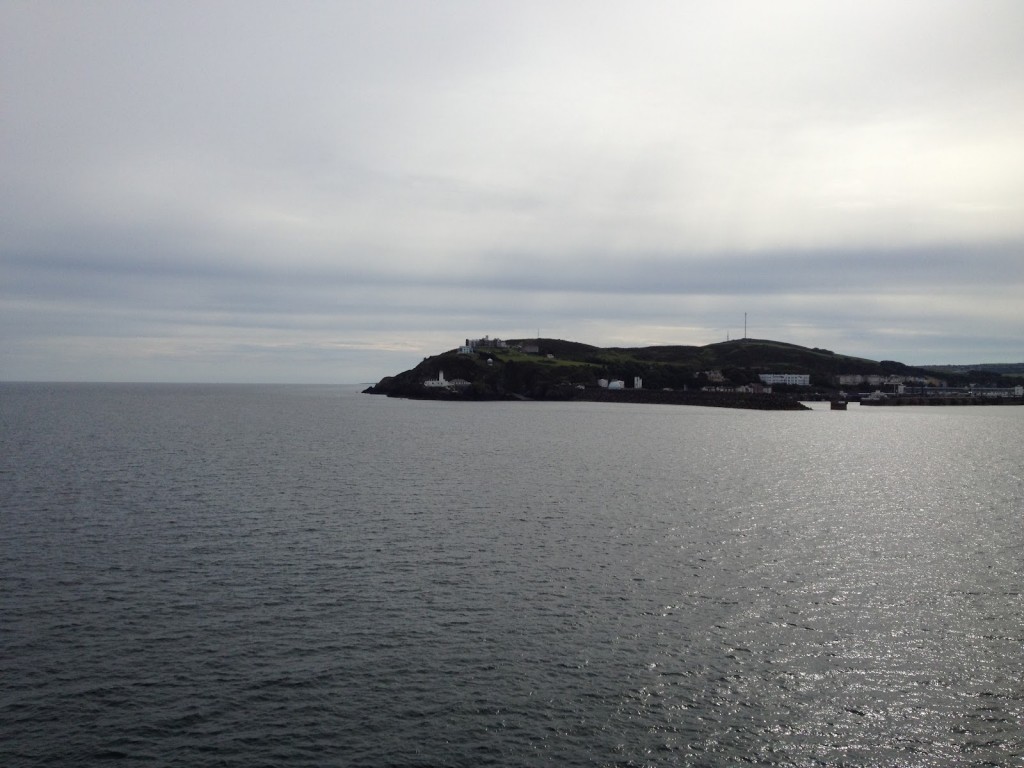 Marathon number 8 was to be the first of two back-to-back holiday marathons in 2012. I use the term holiday lightly as I'm sure Hayley (and perhaps Langley too) would not class a weekend running 26 miles as their perfect holiday break. I was happy to class this as a mini break though and enjoyed the three-hour ferry journey to the Isle of Man.
Once in port we had the comfort of knowing the hotel we were staying at was only a two-minute drive away and on the attractive promenade in the port city of Douglas. We dumped the bags, had a quick change and we were off out for the night. Not in search of an annual pre-race pasta party, which so many runners attend, instead we went in search of a pub showing the Newcastle United v Fenerbache pre-season friendly match. We were in luck as the first bar we crossed had it lined up on the big screen. It's safe to say Langley and I were transfixed. Hayley on the other hand was not enjoying the start to her holiday 🙂
After 1-1 draw and typically mundane pre-season friendly we went in search of dinner. We stumped for an underground Italian restaurant which looked more like a youth hostel than the swanky restaurant we'd been promised, but the food was good and we were happy with our carbo loading before bed.
On the morning of the race Hayley and I landed in the breakfast room to find Langley digging into a full English fry-up. Not the recommended breakfast I'm sure, but the truth would be in the pudding (the race). I settled on the Weetabix and away we went in search of the start line.
We'd previously checked the course profile and it was said to be a flat course, but we did doubt this as we climbed mountain after mountain en-route across the island.
Fortunately for us the race was, as predicted, to take place at the foot of the mountain with most of the course shown on the landscape above.
We arrived in good time, collecting our numbers and timing chips from the event base. It was clear at this point that today's race would be the smallest field of runners we'd experience this year with just over 100 male and females taking part.
As the crowds made their way down to the promenade start line, we sauntered along and even took the time to move the car. Unfortunately this took a little longer than expected and a mad dash to the start line followed. As the countdown began we arrived – a little out of breath too.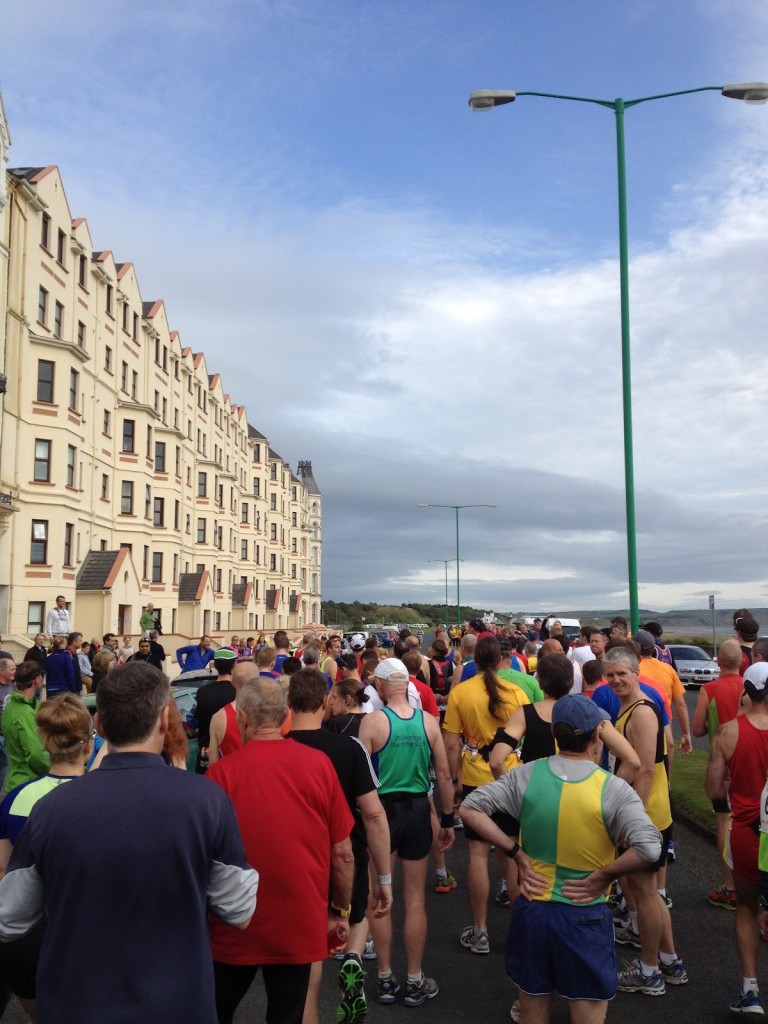 To our disappointment the race was to be another dreaded two-lap affair. At least we'd know what was to come when our legs were shouting at us to stop (or perhaps that would be a bad thing).
In the early stages of the run it was obvious there was a mixed field of racers. One pack zoomed off into the distance at the sound of the gun, others kept a close eye on their watches desperate not to fall below or rise above their target pace and others simply lagged further and further behind as though a parachute was pulling them further and further from their desired destination.
The course wasn't too dissimilar to the country roads of Tynedale and parts reminded us of home runs and walks. It was nice to have our own space and not to be surrounded by hundreds of other miserable runners. Langley and I talked our way around the opening loop and it had flown by quite quickly.
By the halfway stage I was ready for my routine pit stop and found some public toilets handily placed just as we passed Go for the second time.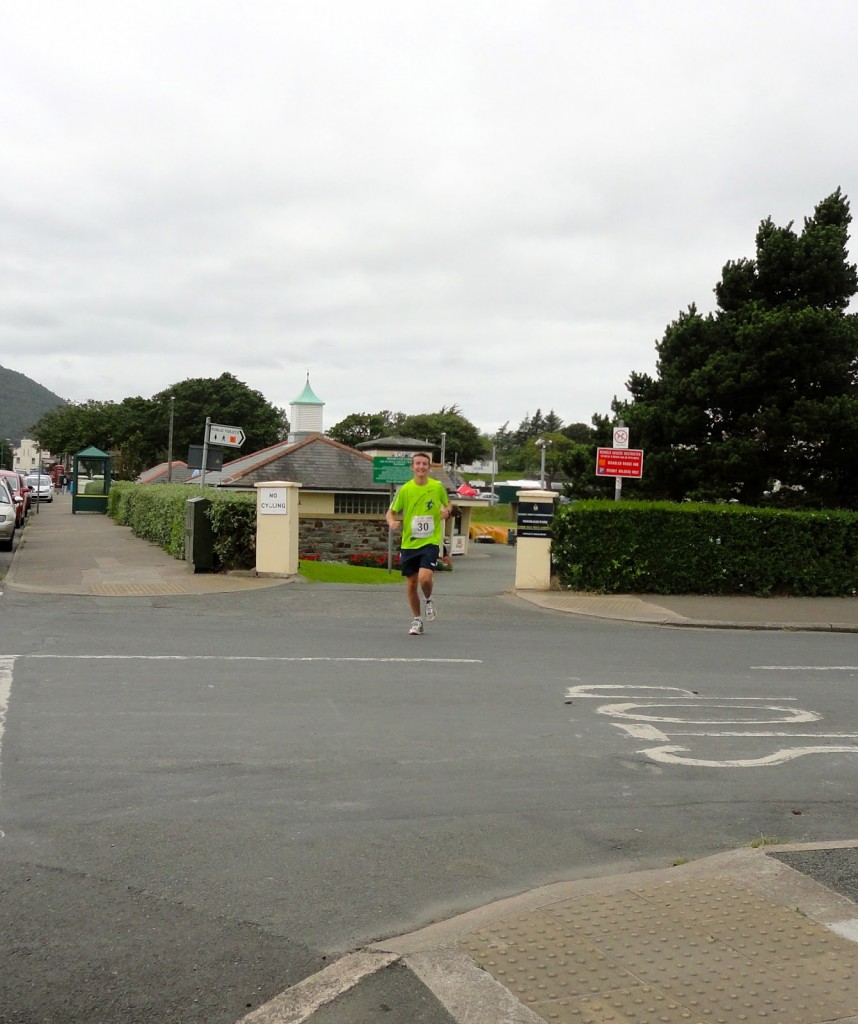 As I trotted out Hayley had arrived on the scene and was feeding Langley with shot blocks to re-fuel him for the second stage of his run. I was feeling fresh and declined, knowing how the shots can turn my stomach in an instant.
We were caught by our super fan moments later, pursuing us in the car to hurry us along after our lengthy halftime interval.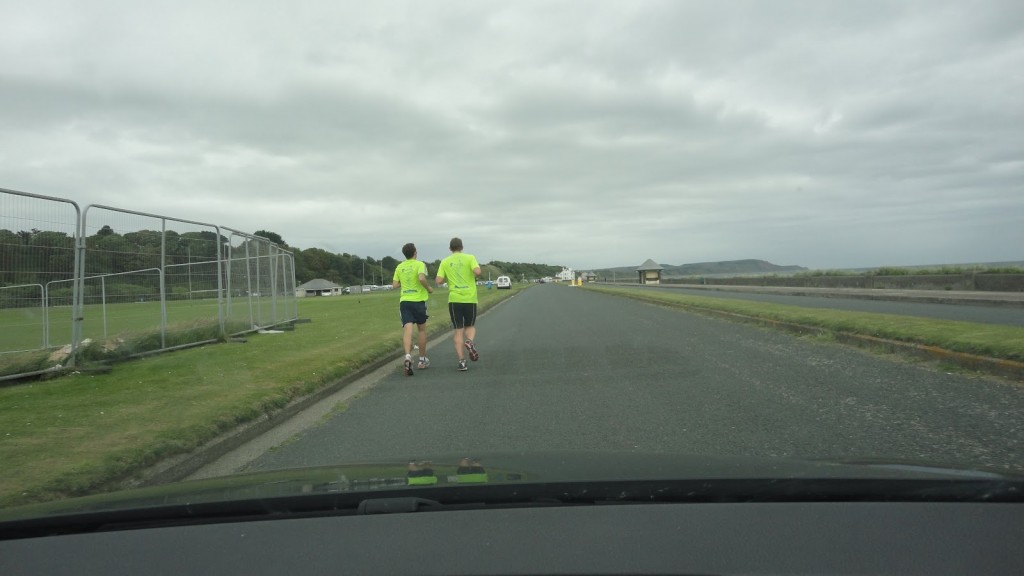 We raced into the distance before she could run over our toes and we'd not see her again until mile 18. By this time Langley and I had split, with my elder struggling with a few tweaks in his legs. I was feeling fresh, but a little lonely so Hayley's entertaining mobile disco came as a timely surprise and spurred me on towards the finish line.
For once the closing miles were fun and I felt fresh (as fresh as you can be 20-24 miles into a long race). I even clocked a number of sub nine-minute miles as I thrashed towards the line, passing other runners at my peril.
With the sea front in sight I picked up my speed and dashed towards the finish line, turning at the gate and enjoying the welcome home by onlookers sitting in the grandstand. Most of whom were probably wondering what strange contraption I had on my head.
I collected my medal, took advantage of the generous free food, tea and coffee and waited with Hayley for the appearance of Langley. He appeared a little later to our whoops and cheers, but he did not look to be in the best of moods as he collapsed on the ground moments after collecting his race medal.
Quote of the day: 'I just need some alone time… just me and the grass' Langley Willis – guess that full English breakfast came back to haunt him!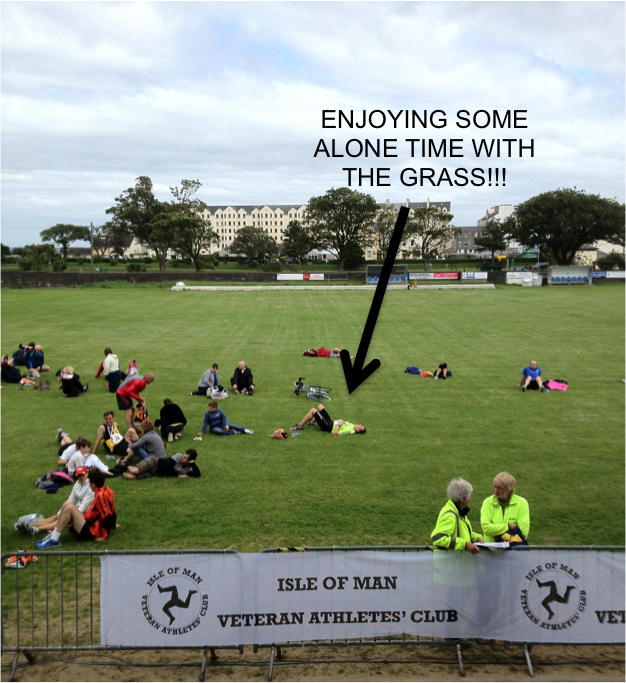 The thought of free food, cakes and coffee brought Langley back to his feet and lifted his spirits somewhat. It's a good job something did, because the return journey home on the ferry was not to his, nor Hayley's liking. They spent 3.5 hours in the freezing cold out on top deck due to the choppy seas and their shared sickness. I on the other hand enjoyed a comfy seat, warm cuppa and the joys of Sunday evening BBC television inside.
I do agree however it was windy and choppy at times!!!
It's safe to say I had a fab holiday at the Isle of Man. I'll leave Hayley and Langley to tell you how they enjoyed their trip to (and from) the island.
Next stop Guernsey… If I can get them both on the boat!!!
Check out our video from the race here…