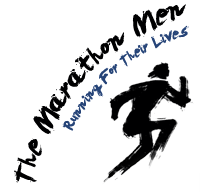 On Saturday 21 January 2012 Langley Willis and Jamie Williams will set-off on an adventure in their quest to complete 12 marathons before the close of the year.
Jamie was inspired by his experience at the 2011 Kielder Marathon where he completed his first ever marathon distance and shared the occasion with 4 friends and the many other runners he met on the day, one of which was Langley. 'Seeing so many people battling against the harsh inclines and incessant rain to cross the line on that day was my inspiration to raise the bar in 2012 and I decided to take on a challenge I never thought I'd find achievable – so here we stand, ready to give it a go.'
Starting in Wales and finishing 'who knows where', the pair will run a total of twelve official marathon races in under twelve months all in the name of charity. The pair will run for TINY LIVES, a north east charity which supports the Royal Victoria Infirmary's Special Care Baby Unit in Newcastle.
Take a look at the great work the charity do by visiting www.tinylives.org.uk
Your support and kind donations will help more and more premature and ill-born babies return home with their families. We are living our lives – let's help these new-borns live theirs!
Jamie and Langley appreciate the support and backing they receive from everyone – it keeps the pair motivated during the endless training they will need to achieve their 12 marathon target.
Thank you
The Forrest Gumps of the North East