Despite the struggle marathon one in Anglesey inspired Langley and I to change the way we look at training. Rather than clocking up as many weekly miles as we possibly could we'd challenge ourselves to find as many top trail running spots over the next month. It's hoped this will help us prepare better for marathon two – the Endurancelife CTS South Devon race and would surely make training that little more exciting, inspiring and of course challenging.
Endurancelife's vision is 'to inspire you to challenge your limitations, explore the world through endurance sports and experience the way of life that is the Endurancelife Brand'.
So we went to work, desperately trying to find the most inspiring and breathtaking runs on our doorstep. Here's what we found:
Destination Hadrian's Wall: In the last month I have run along Hadrian's Wall on two occasions and locations don't come much better than up on the wall. Nor do they come any tougher!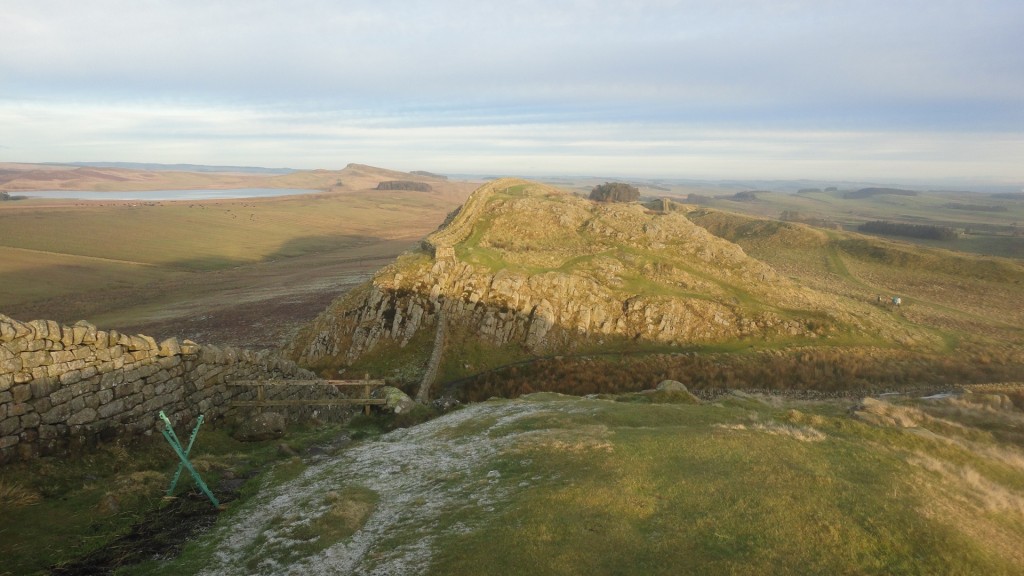 Although we've only picked an 8mile run, it is up and down all the way, with rocky terrain underfoot and is a lung buster run. With views as far as the eye can see this has to be one of the best runs on offer in the UK. There's over 1180 feet of climbing to be done over the 8mile route so it's a real challenge for any trail runner, let alone two novices like Langley and I.
Look out for the video we've made of a recent run along Hadrian's Wall
Destination Kielder Reservoir: Kielder Reservoir has long been a favorite of ours (although Langley often tells me otherwise!). In the last month we've ran 16miles and 18miles around the water. Staying on the trail path gives the runner plenty grip and non-stop climbs to work the legs. Like Hadrian's Wall it is the scenery that makes you stand and take note – a beautiful place to run!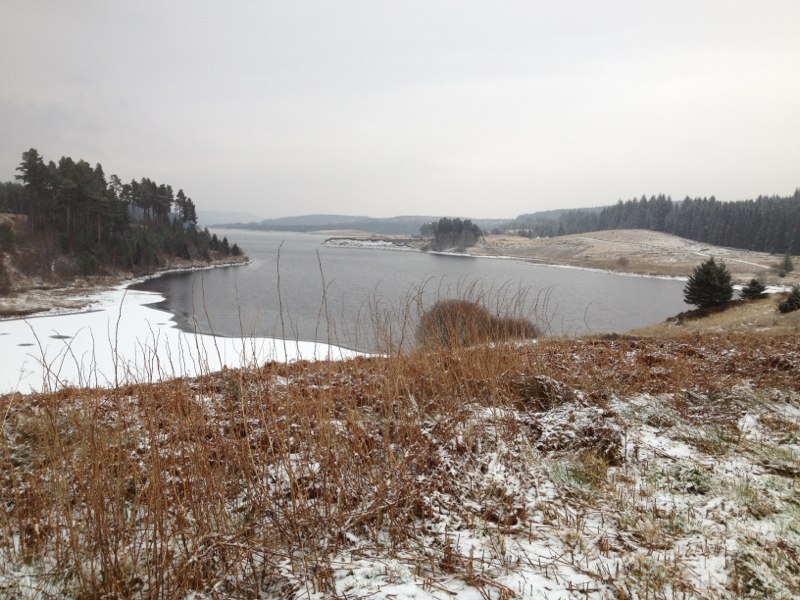 Oh and there was the excitement of a fallen tree too – I think Langley is under the tree on this one 🙂
Destination Dukeshouse Forest Trail: One day I decided to venture out into the forest just next to my parents home in Hexham. It didn't take long to find the most fantastic trail, meandering through the trees and down the valley. Although only a short trail it offers so much that you don't mind running it three or even four times.
Oh, it can get a little muddy though!
Destination Northumberland Coast: My most favourite place in the North is the beach at Druridge Bay – so what better place to run on my day off! The beach is amazing, yet almost always desolate. As I arrived my temperature gauge in my car read -1° and the wind was howling, but I wasn't going to let the North East weather get in my way. I crossed the sand dunes and made my way onto the beach. As expected I was the only (perhaps rightly considering the conditions) person for miles. I had the whole beach to myself – this was going to be brilliant.
4.5miles with the wind in my back felt amazing as I trundled along the sand quicker than I thought my legs could go. The run back into a driving wind was testing, but equally thrilling!
It was a truly great day out on the Northumberland Coastline. It was very, very, very cold though!!
We've found some great places to run; we are feeling a bit fitter and most importantly we loved every minute of it!