| | |
| --- | --- |
|   Marathon 11 | Entries Confirmed |
The Loch Ness Marathon & Festival of Running is a notable fixture on the running calendar and our penultimate event :o. We will have done many great marathons this year, many of them particularly marked by their settings, and the Loch Ness ranks right alongside them.
The centuries-old legend of the Loch Ness Monster is a story that continues to run. Along with the scenic beauty of the area, it has been responsible for attracting visitors to this fascinating part of Scotland for many years.
The opportunity to put such a memorable marathon on our list and the possibility of sighting 'nessy' meant this was a must when compiling our list of 12 marathons.
The route begins in an atmospheric location and continues through breathtaking scenery, taking us along the south-eastern shores of Loch Ness, across the River Ness, and into the centre of Inverness, the capital city of the Highlands.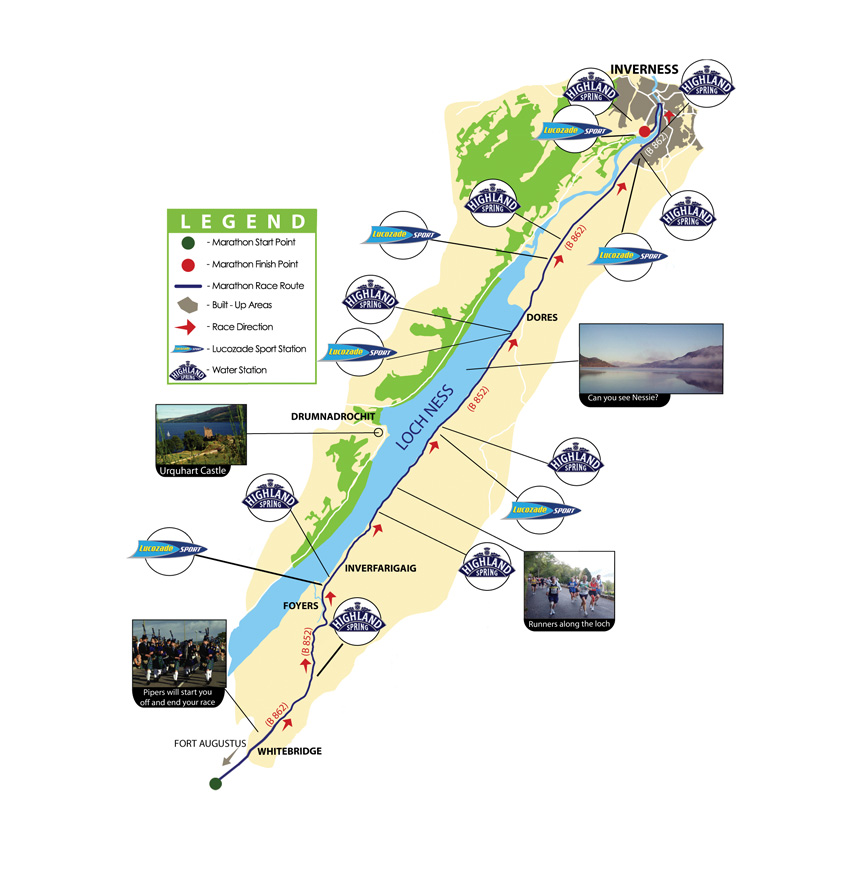 All down hill 😮 … great views, gravity assisted … put simply we can't wait!
If you're interested in finding out more about this particular race you can do so via the following link: http://www.lochnessmarathon.com