| | |
| --- | --- |
|   Marathon 10 | Entries Confirmed |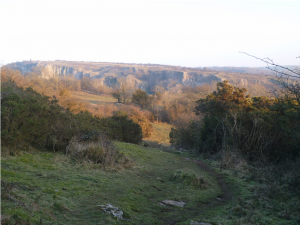 The National Trust play host to our tenth marathon which is the inaugural Cheddar Gorge Challenge with the main race site on Strawberry Fields; a great site for a picnic with fantastic views of the gorge (for those not running!), apparently it will create a great amphitheatre style atmosphere as Jamie and I together with 300 other loonies come flying down the hill to the finish.
We're told Cheddar Gorge is steep in places, and very steep everywhere else, in fact it's been described as "hills with some extra hilly bits". The Cheddar Gorge Challenge series takes in breath taking views and lung aching ascents, the terrain is varied and exciting, 500m long climbs and descents at 10% or more should be expected … eek!.
They have tried to measure the total ascent, but none of their gadgets have been able to cope with the course. Needless to say, this race will be tough. But nowhere in the country compares when it comes to beautiful landscapes and energising views.  We can't wait!
If you're interested in finding out more about this particular race you can do so via the following link: http://www.relishrunningraces.com